Having issues with growing your business online?  but have no idea where to start when it comes to digital marketing? If so, here are digital marketing strategies to grow your business in 2020.
Growing a business isn't an easy task. It involves a lot of stressing and thinking. From finding profitable niches and then finding the best location to get the best target audience and then exposing your brand. All of these might really be a burden, and without the right strategies to market what you've got then your business has a slim chance of survival.
Once you can cleverly identify the right strategies and put them to use judiciously you would realize that your business begins to run like it is automated.
However, everyone needs to keep growing, the market gets tougher and tougher and the competition sieves out the weak. You would need more exposure and an increase in sales and us, therefore, seek for whichever means that will convey us to a higher stance.
Cold calling is no longer as effective as it used to be. Finding a solution to this problem has brought about digital marketing – as it entails how to grow your business online.
Today, there are so many opportunities to grow our business, a lot of tools, apps, services, and technologies.
We're also constantly being shown various types of tactics, methods, ideas, strategy.
It can be totally mind-blowing at the best of times.
Business owners have continued to grow their businesses with digital marketing.
It's now critical for anyone that wants to grow their business online to get to withhold good internet marketing practices.
And here's the thing, you just can't ignore the changes and hope you can grow your online business using tired old text-book marketing ideas.
The internet, although share similar values and principles. You have to analyze and understand the basic mechanics of your message and how to effectively reach a larger audience online.
So, In this post, I will share with you just the best digital marketing ideas and strategies you need to know about.
Digital Marketing Strategies To Grow Your Business In 2020.
1. Leverage influencers.
Want to get the word out there and boost your visibility on social media without taking years to build the audience? Then you should certainly leverage influencers. But the key is to find the right influencer.
You don't have to go with influencers with millions of followers. You could opt for micro-influencers with tens of thousands or even a hundred thousand followers.
The trick? Find the right influencer in your niche so that you're targeting the right audience. It's not just about spreading your message.
It's about spreading your message to the right consumer base. If you can do that properly, then you can likely reach a sizable audience for not much money invested when you think about the potential profit it can return.
You should have an offer that's clearly converting, and it's simply about more visibility, then this is likely the right marketing strategy for you right now.
Assess the situation and reach out to influencers and gauge their pricing. Do small tests and see what works, then scale.
2. Chatbots
Using artificial intelligence (AI), chatbots interact with customers via instant messaging.
Why do customers love to interact with chatbots? Why do companies prefer chatbots over traditional methods of communication? Their likeability and efficiency are two key factors.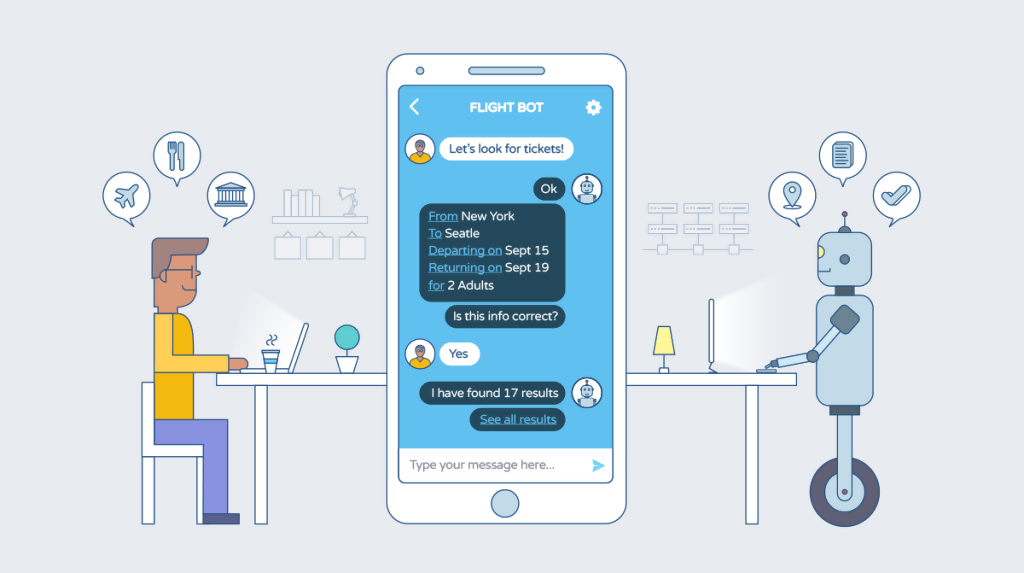 Customers love their personalized support, while businesses save time, money and resources.
Chatbots are modern customer support assistant. They listen to you, answer questions and resolve issues within seconds.
Chatbots learn more about you as you share more information with them. The banking and pharmaceutical industries rely heavily on chatbots to look after small tasks and answer repetitive questions.
Artificial intelligence will push customer service into a new age. AI is at the heart of this new chatbot wave. It analyzes consumers' actions and search patterns and pulls information from social media channels to better "train" the chatbot.
This also assists brands in developing a deeper understanding of how to better serve their customers.
3. Use Email Marketing Sequences
Part of any good sales funnel is going to be an email marketing sequence. These are the automated messages that go out to users once they subscribe to your list.
Use your email sequence to build a relationship with the subscriber. Be authentic and transparent. And convey your journey.
Use the email responses and clicks to segment your list. For example, if someone clicks on a specific link, they've clearly shown an interest in something.
Tag that subscriber to market to them later. If someone buys, tag them as a buyer. Identifying your buyers and the interests of your subscribers is huge for segmenting.
When you do send broadcasts, split test. Split test everything, in fact, You never really do know what's going to be the most effective until you pull the trigger and really test it out.
This will help you understand what your audience responds to better, making you a better communicator, and better able to sell to your customers.
4. The Personal Aspect Of Every Customer
How well do you know your customers?
Your next product or service may be the result of your customers' feedback. Social media platforms allow you to offer interactive and customized brand experiences.
Brands should think about bringing a personalized touch across all of their marketing channels.
You can increase sales and customer loyalty by working on personalized emails, content and experiences. This opens the door to having a stronger connection with your customers.
Personalized emails deliver relevant messages with the right tone. They show you care about your customers.
A core part of your digital marketing strategy should be about offering the same level of attention to all of your customers, whether they're first-time shoppers or repeat purchasers.
5. Use Facebook ads with re-targeting.
One of the most powerful methods you can use to market just about anything these days are Facebook ads.
With Facebook, you can reach a very specific audience and you can do it very easily. You can target by interest, age, relationships status, geographic location, and so much much more.
But the trick here to getting great results isn't just about click-traffic. You have to focus on conversions and re-targeting through pixels.
If you don't know how to install the Facebook Pixel on your site, then you absolutely must learn how to do this right now. Even if you're not running Facebook ads, you can build your audience with a pixel.
Pixels track everyone who comes to your site, and you can build custom audiences around them.
For example, if you post content about how to learn to drive a semi-truck, and you track visitors with pixels, you can then market truck driving certification to people who have already shown an interest in that already because they visited that specific page and your conversions will skyrocket.
6. Video Content To Appeal To New Audiences
Videos have exploded as a marketing trend in the last few years. Take for example YouTube celebrities. Some creators have become worldwide sensations.
Today's digital marketing strategies focus on video to keep engaging your audience over time.
Video marketing has several core platforms. YouTube isn't the only option. Facebook, Instagram and other social networks are also heavily promoting video content.
Video format and length is different for each channel and each viewing audience's interest. For example, Instagram feed videos are limited to 60 seconds, but IGTV videos can play for up to one hour.
Live videos are also becoming more popular. Their unedited nature makes them more genuine and entertaining.
Brands use live videos to offer insights into their offices, work environment, daily routines and more. These situations simply better fit with a live video format.
Live videos are disrupting the digital marketing industry. They offer every person with a smartphone the opportunity to share their opinions with an audience in real-time.
As a result, digital marketers have taken live videos seriously. Brands using video messages to communicate with customers are highly creative and appealing.
Finally, 360 videos offer a different experience. The interactive nature of these videos keeps your audience engaged. Their immersive content capitalizes on providing a full-range viewing experience.
As 360 video are still a relatively new content format, they make it easier to stand out in social media feeds. So why not give them a try? It's one sure digital marketing strategies to grow your business in 2020.
7. Webinars
A webinar is essentially a seminar that takes place online. It can be in the form of a presentation, demonstration or discussion.
Webinars are often used as lead magnets for email marketing and the right topic can drive a large batch of new subscribers to your list. It can also be used to build credibility with your current subscribers.
Webinars can also be recorded and used as standalone products or even a series of products. They are a great medium for both live and recorded training.
Webinars tend to be more engaging than simple videos, even if they are used in exactly the same way.
The actual start time and live Q&A tends to make people feel like they are receiving significantly more value than if they were watching a video with the exact same information.
You will need webinar software to run a webinar that utilizes the following functions:
2-Way Audio – the presenter speaks while the viewers are muted, but the presenter can "turn on" individual viewers so everyone can hear their question
Screenshare – the presenter can share their screen or switch to video for whiteboard teaching or live demonstration
Polls – the presenter can invite viewers to take a poll or provide feedback in other ways
Webinars work very well in certain niches. You'll have to test one out to see if it works with your target audience.
Do you need anymore strategies to skyrocket your business? One of the advice is to begin to leverage on the existing opportunities that are listed on this article and seek also other ways to grow.
Here are 7 of the best digital strategies to grow your business In 2020. Do leave a comment let us know your thoughts.